Bavian Design is a multi award winning architectural practice based in Brighton, Sussex, offering you a compelling architectural and interior design service. Working with state-of-the-art computer software (3D, virtual reality, BIM,) we guide you through the design process helping you understand the possibilities of your project.
Home owners, businesses and educational providers will benefit from our extensive knowledge of architecture, interior space planning, biophilic design practices, passivhaus design standards and other sustainable design protocols. 
We specialise in creating healthy environments that put people at the heart of spaces – our approach is human centric rather than mechanical. With a passion for creating practical and beautiful designs that inspire, delight and engage with the audience, you are in safe hands what ever size your project is.
For home owners looking for remodelling, renovations, extensions, loft conversions or self-build new homes, please explore our residential works HERE or visit our profile on HOUZZ for further examples of our domestic projects. You may require some good advice, a full planning submission, or even custom cabinetry/furniture detailing. Whatever scale of works you need to have considered, we will bring our attention to detail and over 20 years experience to your home improvement.
If you are a business owner please go to our COMMERCIAL page.
Educational establishments can also look to our COMMERCIAL page for further information and we offer education projects exclusive rates and on special occasions are able to undertake pro-bono work.
Our multi-discipline design team draws upon a wealth of experience and creative know-how. As a result of our practical technician skills, material and resource understanding, onsite and offsite manufacturing acumen, we are able to produce optimised buildings for our clients. Drawing on our pool of talented designers and experts we bring a high degree of technical, manufacturing and design expertise to each of our clients' projects.
"Sam has been absolutely fabulous to work with.  I had been in stalemate for a couple of years, not really knowing how to even start my renovation project.  A consultation with Sam, and he really understood what we needed and came up with some preliminary ideas that sounded great and would fit our budget.  Once commissioned we had frequent meetings and Sam was able to turn my ideas into a realistic plan, being a sanity check on some stuff, but also really innovative on other things. The work has now started and builders are converting those plans into reality.  It is great to still have Sam in the background, as the building progresses to finalise the detail of some plans and advise when demolition has revealed new hurdles.  I am confident it won't bee too long before we're living in the house of our dreams and we wouldn't be there without Sam!"
SERVICES PROVIDED
As a full-service design practice we can take your project from initial concept through to completion – we are dedicated to realising and exceeding our clients' goals. With great success at securing planning permission even in challenging circumstances (Area of Outstanding Natural Beauty, grade 1 listings etc), you are assured of an ambitious but realistic design process.
Bavian Design is  collaborative by nature and encourages the flow of ideas between designers, clients, suppliers and installer/fabricators. Working together in this way means that we design more effectively and achieve more interesting results for you whilst keeping you foremost in mind.
We also have a passion for good quality, sustainable materials which, combined with environmentally conscientious work processes, ensures we deliver genuinely sustainable design solutions even on small-scale projects. We understand that we have a fundamental responsibility to the environment beyond statutory requirements and we are committed to reducing the environmental impact of our work processes as well as those of your project.
We present our clients a robust working methodology that utilises highly detailed 3d/BIM  modelling, virtual and augmented design and site techniques which reduces the need for travel and printing. The benefit of our 3d modelling throughout the design stages is that it minimises/eliminates costly and wasteful changes during build, and our knowledge of locally sourced and manufactured products helps reduce the carbon footprint of each project.
Our clients and contractors tell us that immersive  virtual reality presentations enhance their design understanding and communication by enabling everyone on the project to experience the design in an immersive, interactive, and intuitive manner.
Architectural Design | Technical Drawings | Feasibility studies | Planning / PDR | Space Planning | Interior Design | Landscape Design | Bathroom Design | Kitchen Design | Staircase Design | Furniture Design | Regulation Documents | 
Brighton+Hove, East Sussex, West Sussex, Surrey, London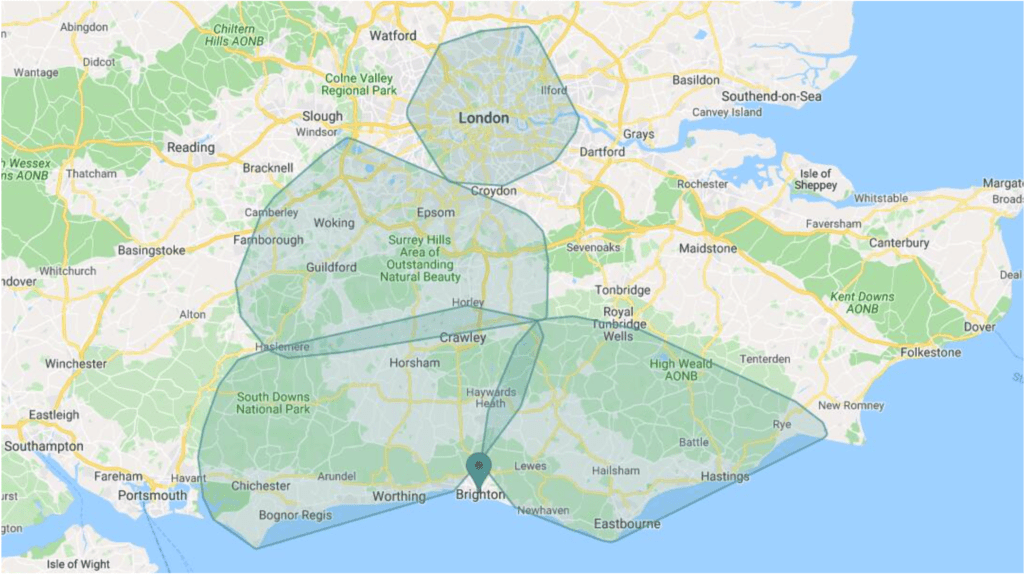 BAVIAN DESIGN LTD. 39-40 BOND STREET, BRIGHTON, BN1 1RD,

DESIGNS@BAVIANDESIGN.COM